The Styfen Dress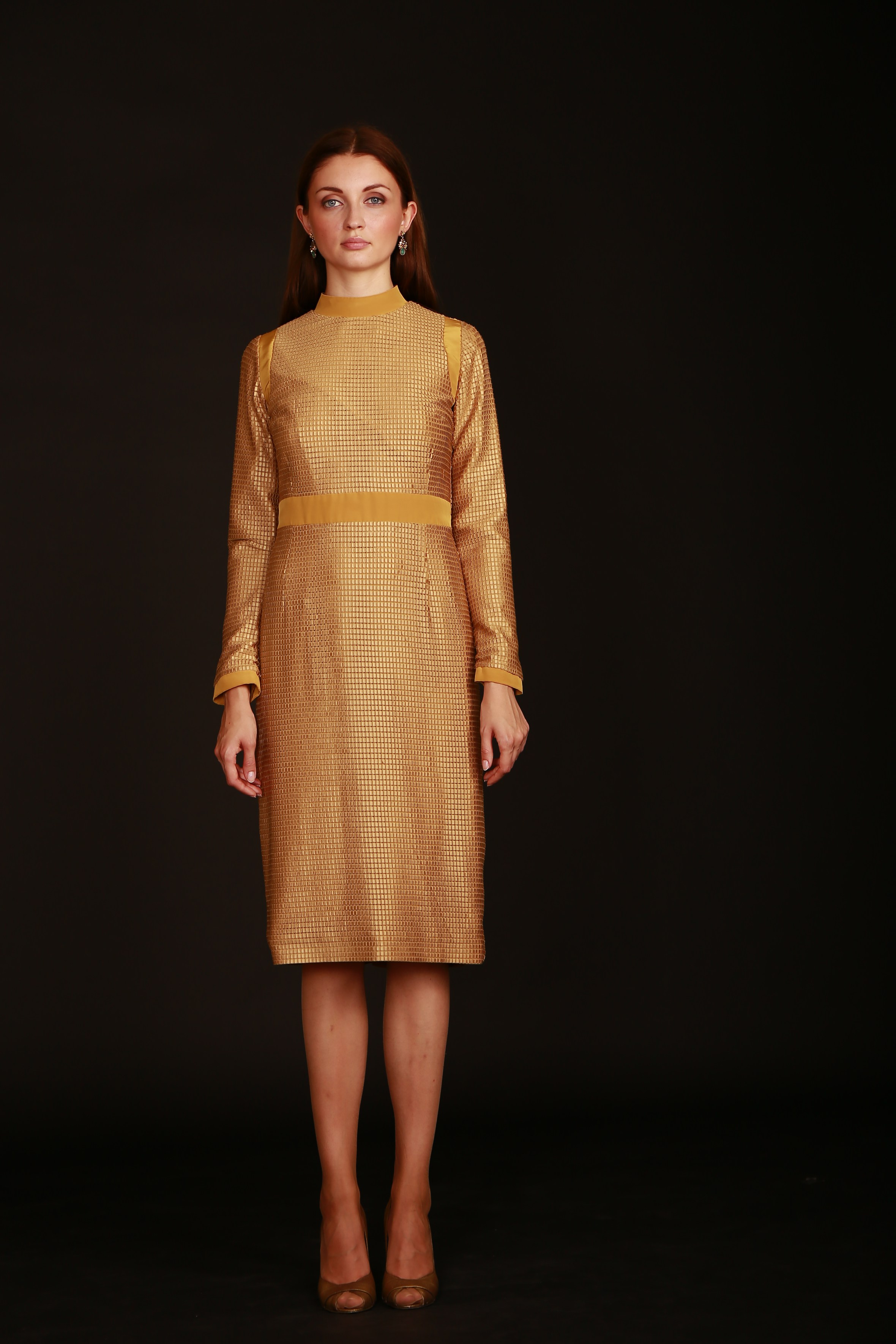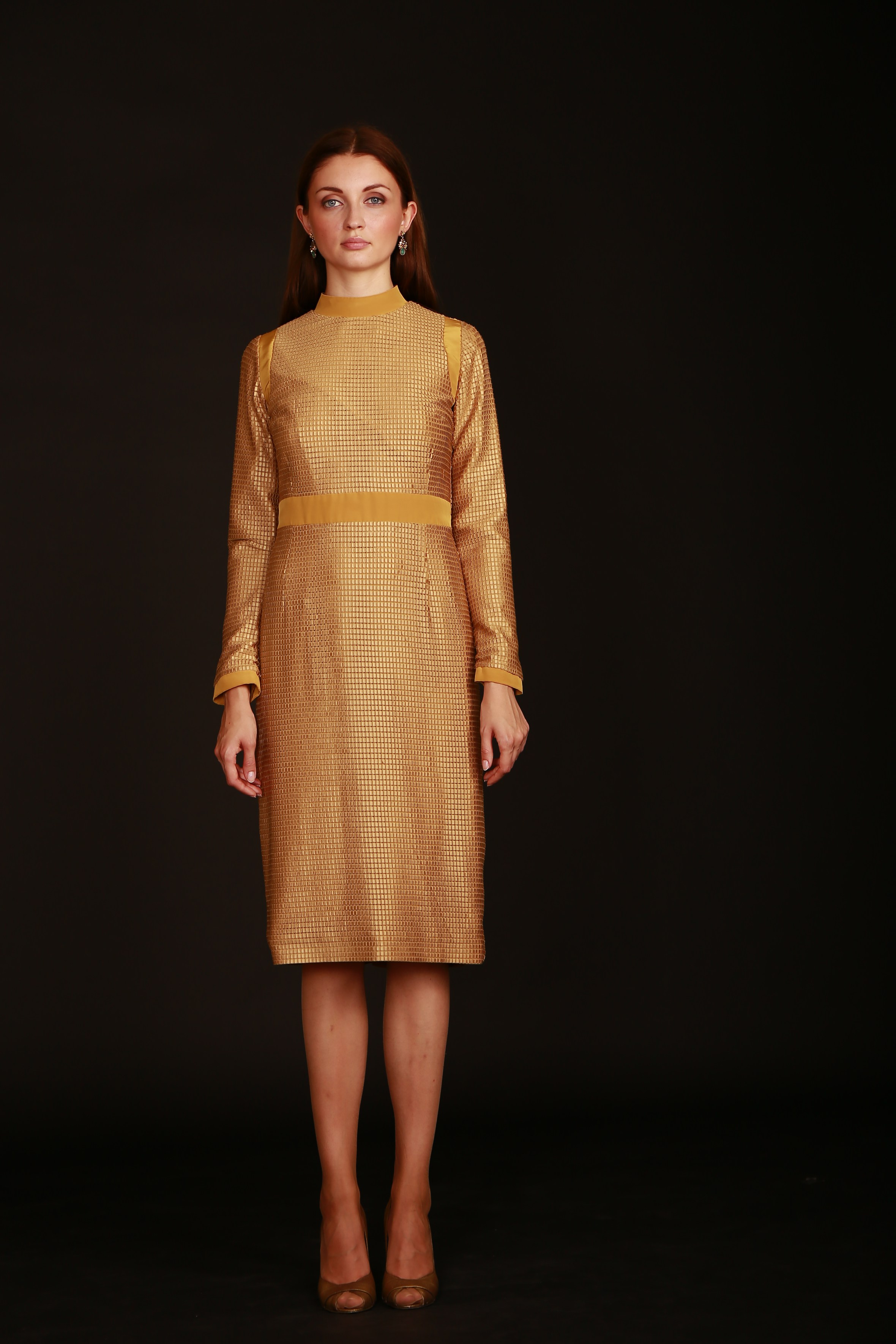 The Styfen Dress
This slim fit mid-length dress was made using Viscose Jersey, meaning that it will not only look good but it feels good too. This long sleeve dress has a very simple jewel neckline with a high-collar to give you a refined appearance, while the belted waist will highlight your figure.
The band at the end of the sleeve matches the colour of the belted waist and allows you to slip the sleeve over your hands easily.
The geometric detailing on the dress is an elegant look to style, paired with simple pumps and refined jewellery, this will make a sophisticated look for any formal occasion, day or night.